Most Interesting Outdoor Kitchen Made from Pallets
Pallet kitchen is an astounding experience but it can become greater when built outdoor to enjoy your outdoor cooking experiences. Creating this experience within your garden does not ask for much time and expertise when done with pallet woods. Pallets are sawed and then joined with each other to make storage shelves and cabinets after their proper cleaning. You can add any facility further like wash basins to shelves and old pipes can be utilized for water drainage. Drawers and cabinets can create sufficient space for holding kitchen utensils and all other kinds of kitchen accessories. This pallet kitchen if placed on a wooden floor can have a multiplied rustic appeal.
You can also arrange some pallet made chairs and table for the dining purpose. A stove stand made out of pallet is a good utility that can be kept on either side of the kitchen for cooking all the dishes. The outdoor kitchen is a fun place for family get together s, friendly barbecues. The outdoor pallet kitchen can be equipped with the following utilities made out of pallets:
The pallet wood kitchen flooring
Kitchen table for stove
Kitchen cabinet to store the utensils
Kitchen shelf equipped with wash basin
Kitchen storage for vegetables
Kitchen wall cup hanger
Kitchen pallet wall clock
A dining table with few chairs
Pallet wood hanging lamp above stove shelf
The baroque area
The storage for kitchen clean ups
The outdoor kitchen can become a marvel place. A kitchen is not just for cooking but it is a mini home.
Its a place of family activity. The more lively the kitchen is the more fun is the food process. The pallet kitchen is a unique idea. By putting lights the outdoor kitchen can become a great evening hangout. Such a kitchen is good for outdoor parties also.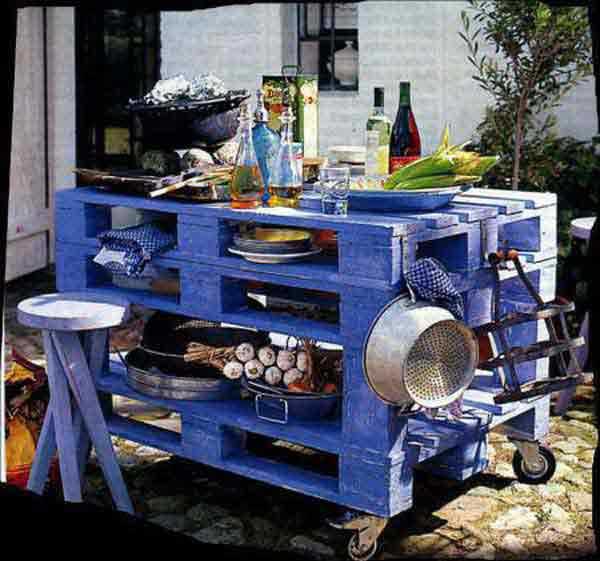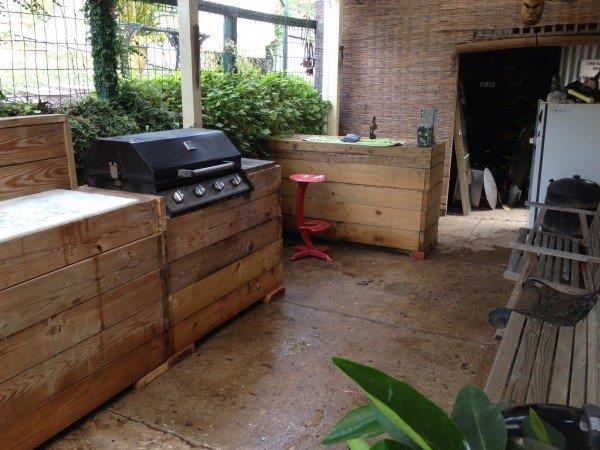 Save
Save
Save